Athletics at J.P. Taravella HS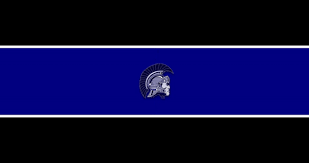 Why Should I Become a JPT Athlete?

Athletics plays an important part in a child's life. Team sports and activities promote good physical health, social skills, and communication skills. When students learn to work together as a team, they build a foundation for good sportsmanship.
Broward County Athletic Association (BCAA)
Broward County Athletic Association (BCAA) is the largest high school athletic conference in Broward County and the second-largest in the state of Florida. The BCAA is a unit of the School Board of Broward County overseeing 24 sports programs at member high schools. The BCAA is comprised of 29 public schools, two private schools, and two charter schools for a total of 33 schools under the BCAA umbrella.

The BCAA recognizes the importance and value of education. The term "student-athlete" recognizes the importance of being a student first, with athletic endeavors second. All student-athletes must maintain a minimum of a 2.0 GPA. Students who fall below this standard are ineligible to play.

The BCAA gives special recognition annually to scholar-athletes. Each and every year the BCAA conducts two scholar-athlete banquets. Seven students from each BCAA school are recognized and provided a keepsake gift. In addition, the BCAA distributes over $100,000 in scholarship dollars to scholar-athletes. The names and schools of the scholar-athletes are listed on the website for the entire school year. These athletes are role models who demonstrate a commitment to excellence in the classroom and field or court of play.
Learn More
Click each tab to learn more about Athletics at JP Taravella HS
Athletics at JP Taravella HS