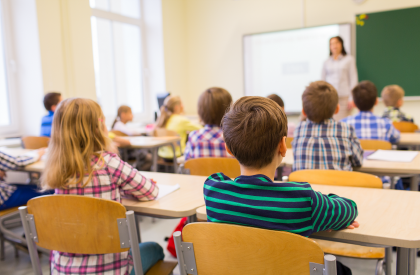 Wildcat Academy of Excellence Program

What is Wildcat Academy of Excellence?

Challenging, College Prep Programs for gifted and high achieving students

Advanced academic courses beyond middle school curriculum which includes High School Honors Courses

Specialized field trips with an educational twist. (Cultural, Environmental, Historical, Community Events)

Qualities of a Wildcat Academy student include Integrity, Organized, Motivated and a commitment to being successful.

The Wildcat Academy of Excellence is our advanced academic programs that are designed for students who have the maturity to complete a rigorous level of academics. Potential candidates should have the discipline to organize and use their time wisely.

Key features of the programs are:

Writing across all the content areas.

Upper-level mathematics courses.

Critical thinking skills across all academic areas.

Hands-on and technology-driven instruction.

Preparation for students in a multicultural and global world.

Preparation for the Quantum Leap program at Coral Springs High.

Admissions is based on past academic achievement, FSA achievement, and a student's demonstrated desire to excel. Students in the program must maintain a 3.0-grade point average in order to remain in good standing.