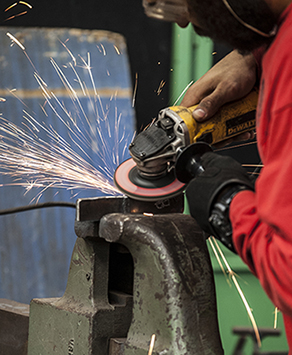 APPLIED WELDING TECHNOLOGY

The Applied Welding Technology program offers students the opportunity to become skilled welders and welder helpers by providing instruction in the basics of welding, with equal emphasis on theory and hands-on experience.

You will learn to confidently use gas and electric welding equipment.

You will learn to work with steel, aluminum and stainless steel metals.

Subjects covered in McFatter's Applied Welding Technology program are:

Welder Helper
Shielded Metal Arc Welding
Gas-Metal Arc Welding
Flux Cored Arc Welding
Gas-Tungsten Arc Welding
Pipe Welding

Along with the hands-on training, you will learn blueprint reading and applied math.

You will, at completion of all aspects of Applied Welding Technology, be eligible to gain an AWS welding certification.