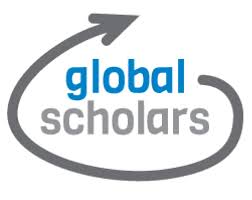 Notice Nature

There are millions of plant and animal species living on Earth, including in your city. You can find them in the air,
on the ground, and under water. The weather and season can impact the plants, animals, and landscapes you see.
Watch as we detail about the flora, fauna, and landscapes on our campus.

Bahamas Relief Drive

The students in Ms. Arenas's Global Scholars classes were faced with a unique challenge. Thousands of items were donated to Nova Middle School for the purpose of being delivered to the Bahamas after the natural disaster, Hurricane Dorian, completely devastated parts of the island. The Global Scholars sorted the items, (making sure to dispose of expired goods), counted, and boxed over two thousand individual items. Dr. Rosalind Osgood and Dr. Dierdre S. Wilson made arrangements for a truck to pick up 82 cases of water and 50 boxes of food and medical supplies!
The Global Scholars Program
Welcome to Global Scholars 2019–2020! We are currently in our fourth year in this Innovative Program. This year we are learning about the importance of nature in your city and in other cities around the world. Nature simply put is everything that is not made by humans like plants, animals, mountains, oceans, and stars. All cities have nature in and around them. They also have infrastructures like transportation, housing, communication, waste disposal, electrical systems, that create challenges for their ecosystems. Some of these challenges are climate change, loss of biodiversity, global warming, and pollution. This year global scholars will study the impact of these challenges and work together with our international peers to develop solutions for our city.