Congratulations to our Western Wildcat JROTC Mixed Raider Team!

They competed in the Florida State Raider Championships Saturday and won the Florida State Championship in the Cross Country Rescue event. Western finished third overall in the State of Florida.

Go Wildcats!
2019-2020 School Year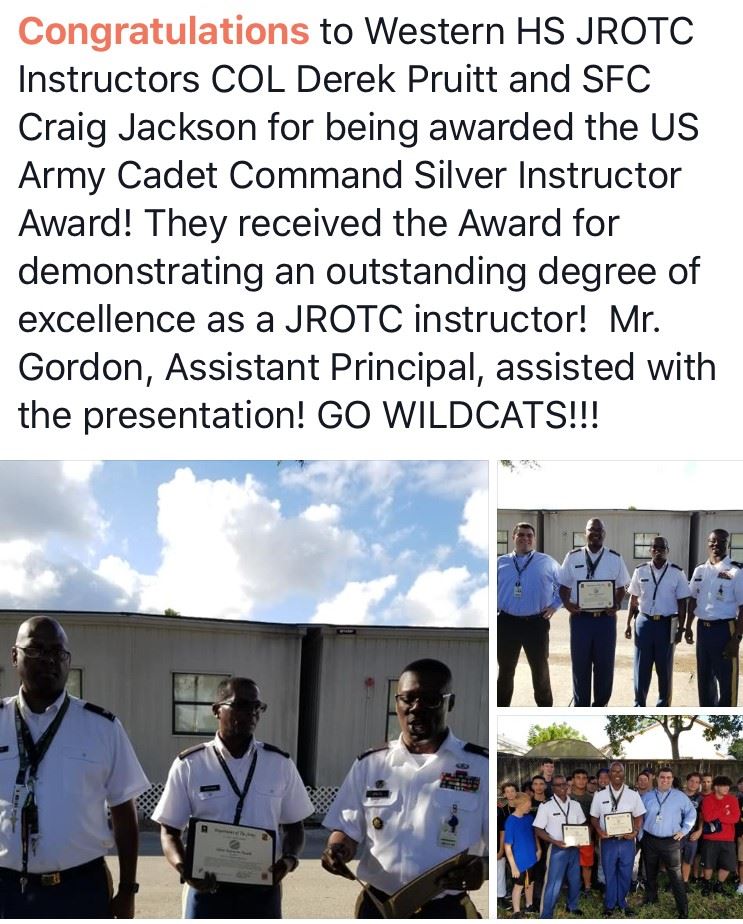 *Disclaimer: By going to any of the other websites listed on this web page you understand that you will be leaving Broward County Public Schools (BCPS) Domain and that BCPS has no association with any of these external websites.