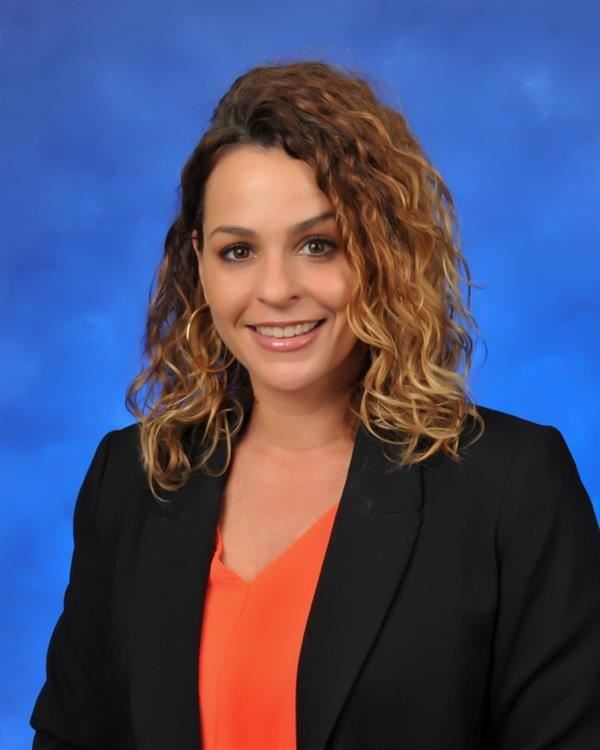 Phone:
Email:
Degrees and Certifications:
January 2021

Happy New Year Hawk Family!

I hope this year finds you reflecting on your growth and development, reimagining what will come, and recharged to go and get everything your heart desires!

Quarter 3 begins on January 13th. If your child has not been successful in at-home learning, I encourage you to send them back to our building. Let us help!

All Hawks should be logging on to I-Ready daily for additional support in Literacy and Math. Keep in mind parents that FSA testing time is not far away. Let us give our students every opportunity to grow and be successful.

Would you like to win a gift card this month? Email Mrs. Gurreonero @ melissa.gurreonero@browardschools.com and tell me how your family is doing this new year! The first responder will win a prize. Let's stay connected Hawk Family

❤️

Follow us on Twitter @McNicolHawks

December 2020

Hello Hawk Game Changers!

As we approach the final month in 2020, we are surely going to wrap up this year with a deliberate focus on our growth and development! Last month we spent some time creating goals in our student data chats, and this month we are going to jump right into ensuring that we are heading in the right direction of meeting these goals. It is most definitely Game Time!

We begin this month with a school wide challenge! Our school wide challenge has only one expectation in order to succeed! Ready for the expectation? Drumroll please…… cameras on Hawks! That's right families, we are encouraging 100% of our Hawks to turn on and leave on their cameras for the entire class period each and every school day. This is set to begin on December 7th! We have put brand new iPads into all Hawk hands and we have spent the time showing Hawks how to create cool backgrounds and edits, so it is time to show us your face and to connect with your teachers and classmates! Let's do this!

Your dedicated Principal,

Mrs. G.

Happy November!

Welcome to another amazing month here at McNicol. We are well into our second quarter and we are ready to begin our Student Data Chats. This month, McNicol teachers will be meeting individually with each student in their first period class to discuss each students' academic history and to plan their goals for this year. Parents, students will be encouraged to share their goals with you so that you can help support their progress.

During October's SAC Meeting we were able to approve some beautification plans for our school. We are working to enhance our cafeteria with some eye appeal! We can't wait to reveal this to our Hawks as the artwork is now in progress. We are continually looking for ways to make our Hawks proud of their learning environment, and thanks to an active community, we are able to continually make this happen. Keep in mind that parent conferences are held every Tuesday and Thursday afternoon, and we encourage you to schedule one to discuss your child's progress. Remember parents, virtual classes are for our students and our teachers…. Class time is not the time to meet with your child's teachers. Although you know we love your support and collaboration, class time is sacred to our students working with their instructors.

I can't wait to see you on Thursday, November 19th for our Math Fall Family Night! Although this event will be held virtually, after our SAC/PTSA/SAF meeting, it will feel like we are all together again! We have some great math resources planned for you to better assist with math at home, so join us at 6 P.M. through the link which will be posted on the homepage of our website.

See you soon!

Melissa Gurreonero

Principal

McNicol Middle School

October 2020

Happy October! Fall is here and we will soon have a crisp feel in the air…I hope! As we jump right into this month we are gearing up to close out Quarter 1 and to spring into Quarter 2. Parents, please ensure that you are watching your child's grades in Pinnacle and that they are engaging in every one of their classes, each and every day. As we continue in our journey of E-Learning we are transitioning to a slight change for a few our students. As you know, you had the opportunity to participate in a survey in September indicating if you want your child to continue their E-Learning at home or if you want them to continue their E-Learning in person.

Whichever choice suits best for your family, is perfect with us! Although we do have many of our very own teachers that are continuing their E-Teaching from home, this will not interrupt your child's course of study…this is the beautiful thing about E-Learning! We have a solid plan to keep our students socially distanced if they chose to return to campus and we are providing safe spaces with an adult for them to engage in their on-line learning with their classes. Hawks are ready and eager to grow this school year. We are Game Changes, after-all!

I hope that you have picked up your child's iPad and that they are off to their new Verizon Learning experiences. If you have yet to do so, please reach out to our VILS Coach Ms. Sasha Behm to schedule a time to sign out your device! You can email her through our website via our staff directory.

Have you subscribed to our Twitter page? See what we are up to @McNicolHawks. We really do love to brag about our students, staff and community…help us share the great things happenings in #Hawkland.

As always, I am an email or phone call away! I hope to see you soon…stay safe and positive!

Mrs. Gurreonero

Your Very Proud Principal

September 2020

Hello Hawk Family,

This school year has certainly offered some new opportunities for our students, staff and community! Whether you are learning to navigate your child's Canvas courses, trouble shooting TEAMS links, or dialing in to our technical center for log on assistance, we have all definitely learned the need to embrace this virtual reality! I cannot begin to tell you how proud I am of our students. As I watch my own child struggle with the frustration of Wi-Fi speed, laptop issues and navigating courses I know that the struggle is real! It is real for our students, staff and parents alike, but the important part of this experience is that we continue to work as a team!

I have charged our team with becoming Game Changers this school year and I can guarantee you that they have accepted the challenge. Teachers have been dedicated to extended trainings and professional development opportunities all in the best interest of our students. But I need your help parents! Please ensure that your child has embraced our 4 B'S of E-Learning and that they are held accountable for their learning. We can do this together and we have some ideas to help! I encourage you to join us each and every Wednesday from 11 A.M.-1 P.M. in our Virtual Parent University courses! You don't have to stay the whole time; just log in, introduce yourself to our counseling team and come prepared with any questions that we can help answer! We have tools you can use such as: online engagement strategies, community resource information, mindfulness in parenting, communication tips to talk with your child, and so much more! The link can be found on the main page of our website and we are eager to engage!

As you know McNicol Middle School is a Verizon Innovation School. This means that all of our students will be assigned a brand new iPad which comes with data for online learning. We will be rolling out these devices at the end of this month so stay tuned for important information regarding these plans. We are excited to take this e-learning experience to the next level.

Remember meals are served every Tuesday and Thursday at our school! Ensure that you have completed your free and reduced lunch forms request and visit us during the hours of 11-1 or 3-5 on either or both dates to pick up boxed meals.

I wish you a successful month and I cannot wait to see our kiddies shine in their virtual classrooms!

Your Extremely Proud Principal,

Melissa Gurreonero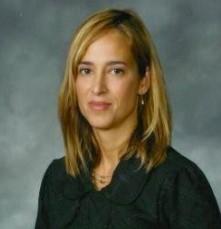 Phone:
Email:
Degrees and Certifications:
Mrs.

Tracey A. Ryser

6th Grade Assistant Principal

Welcome to McNicol Middle Magnet & STEM School!

I am so honored to be your 6th grade Assistant Principal! Your transition into middle school will be both challenging and exciting as you begin the next step on your journey towards high school. I've worked in schools as a teacher and administrator for over 12 years with five years as an Army officer before that. I place a priority on ensuring that each one of you receives a top-notch education in a safe and academically rich environment that allows you to discover your unique talents and pushes you to reach your highest potential. One of our priorities is ensuring that you have the social and emotional learning that will help mold you into a person who is ready to truly be a 21st century learner—one who has the critical thinking, creativity, collaboration, and communication skills that will ensure your future success.

Our teachers and staff have the professional expertise and passion for education that will ensure you are taught at the very highest levels each day. Together, we will be there to support you as you reboot, recharge, and reset for a tremendous year! Your family plays a vital role in your success, and they are part of our educational team. If there is anything you or your family needs, my door is always open. Please feel free to call me any time at 561-600-7512.

Education: M.A. Youngstown State University, English M. S. University of Cincinnati, Educational Leadership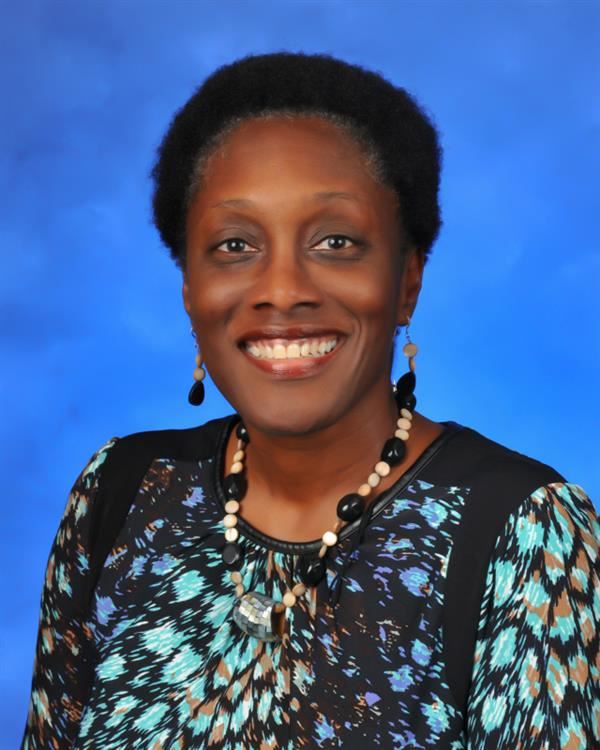 Phone:
Email:
Degrees and Certifications:
Ms.

Deirdre Benka-Coker

7th Grade Intern Principal

A huge WELCOME BACK to our 7th grade students and their families.

Here at McNicol, not only do we want to provide an outstanding academic experience, but we firmly believe that it should be unique and memorable. Please do not hesitate to contact me if you ever have any recommendations or concerns. Have a great 2020 school year!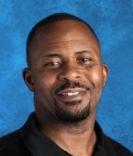 Phone:
Email:
Degrees and Certifications:
Mr.

Brisco Decembert

8th Grade Assistant Principal

Hello my name is Brisco Decembert your 8th Grade Assistant Principal. As we approach the 2020-21 school year, I am looking forward to a productive partnership with you to ensure your child achieves their highest potential. As your child's Administrator, I will be dedicated to ensuring that health, safety, and high-quality instruction remains a priority. In addition, we will continue to use innovative approaches in education to grow in this digital world. As we approach these challenging times, I am optimistic that we will move in a positive direction to address the individual needs of all our students. I know a strong partnership with you will make a great difference in your child's education as we move forward to a successful school year.

For questions or concerns please email me: b.decembert@browardschools.com.

Education:

M.A. Barry University, Exceptional Education

M.S. Florida Atlantic University, Educational Leadership.