Welcome back Hawks! We cannot wait to start this 2019-2020 school year and see the places you will go. Your Literacy teachers have been busily preparing their classrooms and innovative lessons just for you! We're looking forward to preparing the high school ready, college bound student who has a passion for literacy. Our school has progressed through our 3 FAIR assessments which will help prepare our students for all content area classes as well as success on the FSA! Oh, the places we'll go this year! You never know where our stories will take us. We wish you a productive school year!

"The more you read, the more you know, the more you learn, the more places you will go."~Dr.Seuss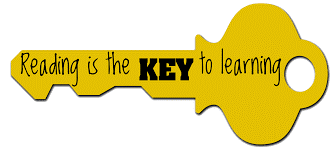 | | |
| --- | --- |
| Reading Resources | ELA Resources |
| Inside | Collections |
| | |
| | |
| | |
| | |





HVU (Hawks Virtual University) is a blended learning Literacy course set up to support students with the skills necessary to become proficient readers.

Every Wednesday and Thursday morning all students summarize Science and Social Studies articles utilizing the #hashtag & Summ strategy.

Every Friday morning all students drop everything and read a novel. Ask your child what they are reading! D.E.A.R. is meant to cultivate a love of reading.