McNicol Middle School's Magnet Programs
Broward County Public School's Magnet Programs exist to expand educational choices for students in elementary, middle and high school. Click here for information available about School Choice.

At McNicol Middle School, we aim to promote diversity in our school and provide students with a unique experience that will help prepare them for further education.

We pride ourselves in upholding our motto, "Striving for excellence in preparing the high school ready, college-bound student." Our innovative magnet programs provide opportunities in the following fields:

Whole-School Science, Technology, Engineering, and Mathematics (STEM)

Science/Pre-Engineering

International Affairs and Business (IAB)

Click on the image below to view our course offerings.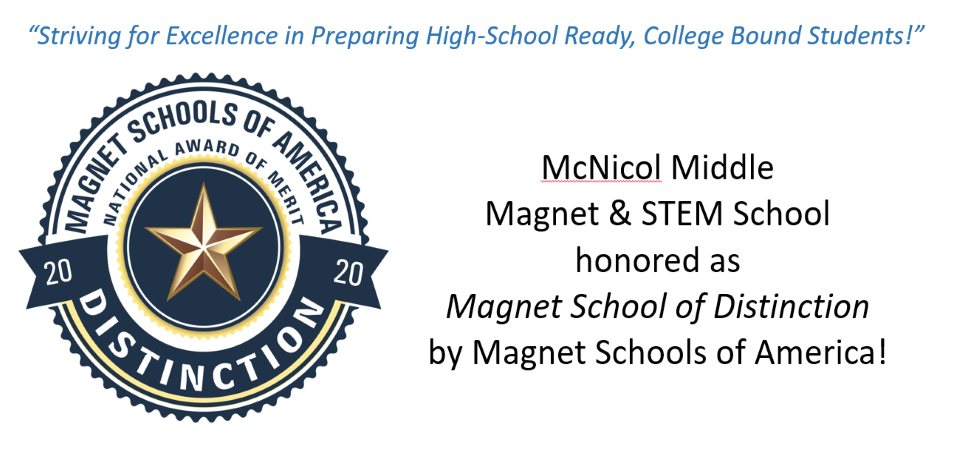 Contact Information
McNicol Middle School - Magnet Programs

1602 S 27th Ave

Hollywood, Florida 33020

Ms. Charlene Franklin

Magnet Coordinator