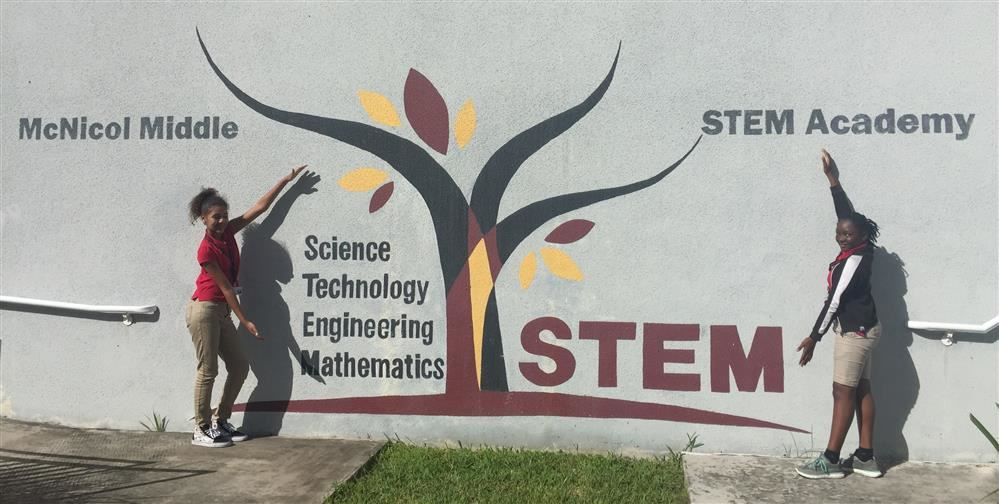 STEM School

McNicol Middle incorporates STEM school-wide. All of our students are eligible for this program and are exposed to integrated curriculum in all of their classes.

We incorporate STEM through:

* Hands-on project and problem-based learning activities

* State-of-the-art computer labs

* Science/Pre-engineering research classes

* Career and Professional Education (CAPE) Academy for qualified students

* Educational STEM related field trips and competitions
Electives Wheel

6th Grade students have the opportunity to explore our elective and STEM classes through a rotation of courses.
STEM Wheel: Keyboarding, Art, Engineering/Robotics, Spanish
Liberal Arts Wheel: Music, PE, STEAM (ART), Culinary Arts