Academy of Business

The Academy of Business focuses on understanding the fundamentals of business, marketing, and entrepreneurship. Business leaders throughout the county will serve as guest speakers and mentors. Students will be using, hands-on, project-based learning to develop their own businesses and plans. Academy of Business students will apply their knowledge of marketing to develop a strategy to market the various events and programs happening at Awesome Olsen Middle School. Students will also be earning certifications in Microsoft Office products to help ready them to compete in the 21st Century business world.

The Awesome Olsen iCAN Academy is partnered with Virtual Enterprise Junior Ventures to bring entrepreneurial skills to students. This program's curriculum has students develop their own business while training them in the fundamentals of business. Course work includes lessons in marketing, sales, customers, profit & loss, and so on. At the end of the year students' businesses are brought to the community for evaluation and critique.

Virtual Enterprise International Junior Ventures

Virtual Enterprise International Junior Ventures(VEI-JV), is our new innovative program that "transforms students into business professionals by bringing the workplace into the classroom".A two-year program that will enable 7th and 8th graders to develop technology and entrepreneurial skills by starting and managing business ventures. The VEI-JV Career Academy offers a real-world context for learning about business and careers. The classroom is converted into a workplace setting that allows business thinking to flourish. Students also apply and reinforce academic concepts across many subjects.

The VEI approach emphasizes learning in four key areas:

Ownership: Students take responsibility for their own learning
Experiential: Students' learning is authentic and realistic
Cooperative: Students learn with and from others and understand the dynamics of working as part of a team.
Reflective: Students experience the consequences of their decisions and apply that learning to future challenge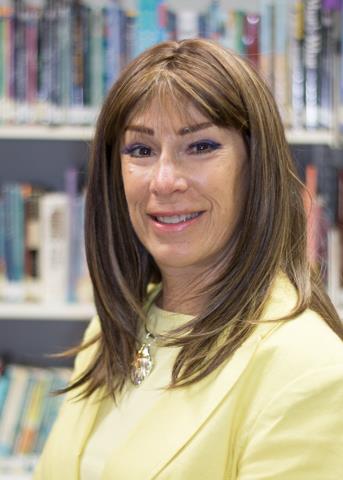 Phone: 754-323-3800
Email:
Degrees and Certifications:
Florida State University, Bachelor's Degree Barry University, Master's Degree
Mrs.

Kim Giaquinto

Mrs. Giaquinto has been an educator for 21 years. As the lead instructor of the Academy of Business Mrs. Giaquinto's goals are to impart the knowledge of entrepreneurship and business to students by having them develop their own businesses while inside of her class. The classroom environment is one that is established to be its own operating business while the students are there.

Mrs. Giaquinto has a master's degree in education and is a Virtual Enterprise International educator, and a Nationally Board-Certified teacher. She considers the Florida Keys to be a second home for her. She is passionate about dancing, connecting with students, and using technology to meet the needs of 21st-century students and problem solve. Mrs. Giaquinto strives every day to give students the education and care they deserve while teaching them the fundamentals of business.