Phone:
Email:
Degrees and Certifications:
Ms.

Sylvia Rios

Assistant Principal 12th Grade

Dear PHS Family,

Our 2020-2021 school year has begun with many challenges. Our new normal continues to be eLearning. Please know that I am always here to assist you to the best of my ability. As the proud Assistant Principal for the Class of 2021 (12th grade), I know that we will overcome any challenges together. I look forward to the time when we will be back together in the school face to face. My goal is to continue to communicate with all stakeholders and attend to my school responsibilities. I wish for all of us to stay healthy and safe. Please feel free to contact me via email if you have any questions.

Remember, #WEAREFAMILY!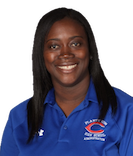 Phone: 754-322-1850
Email:
Degrees and Certifications:
Bachelor of Arts in English - Florida International University Masters in Educational Leadership - Nova Southeastern University
Ms.

Nichola Stephenson Gayle

Assistant Principal 11th Grade

Welcome back Plantation High School family. I am proud to be the Assistant Principal for the 11th grade class of 2022. Although we may be starting the school year in a new normal, I am certain we will still have a successful school year. I hope to get the opportunity to see our students and staff face to face in the near future. For the 2020/2021 school year, I will be responsible for the English department, International Baccalaureate and Cambridge magnet programs, Media Center, professional development, PLCs, textbooks, testing, and YMCA. My ongoing goal is to collaborate with all stakeholders while aiding in the success of all students. Please feel free to contact me via email if you have any questions

Phone: 754-322-1850
Email:
Degrees and Certifications:
Bachelor of Electrical Engineering Auburn University Master of Science in Teaching English to Speakers of Other Languages Nova Southeastern University Educational Specialist in School Leaders (K-12) Florida Atlantic University
Ms.

Kristie Ford

Assistant Principal 10th Grade

I am truly elated to join the PHS Family. There are many attributes that make Plantation High School a great place for learning, personal excellence, and following through on the 'why'! Academic programming, including the International Baccalaureate, the Gifted Academy, Career Pathways, and Cambridge are phenomenal and the extracurricular clubs and sports add even more to this amazing campus. Each student will graduate with a "balanced" education as expressed in our school's mission. To help achieve our mission, my goal as an Assistant Principal and educational leader, is to help others in every way that I can. This includes helping students find their "why" and also providing support as needed to my fellow staff who are dedicated to their own "why". While COVID-19 has brought many challenges, I firmly believe that if we know our "why" we will begin to view our challenges as steps to help us reach our goals.

My areas of Departmental Coverage include ESE, Performing Arts, PE/JROTC, and Social Sciences.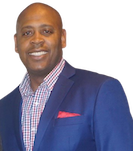 Phone: 754-322-1850
Email:
Degrees and Certifications:
Bachelor of Science in Chemistry Fort Valley State University Master of Science in Educational Leadership University of Phoenix
Mr.

Horatio Major

Assistant Principal 09th Grade

Welcome Class of 2024
It is with great pride that I welcome you to Plantation High School. I look forward to working with you these next four years. High school is the launching pad to preparing you for the rest of your life. Everything you need to learn, grow, aspire, and achieve is right here at Plantation High School. Please explore the numerous programs and extra-curricular activities we have to offer. If you don't see one, create one!! Our Concentration Is Graduation!!

Some of my responsibilities include Math, Science, Facilities, Athletics, Activities, PASL, Field Trips, Budget, MTL, etc……

I look forward to meeting you, learning from you, guiding you, and watching you succeed.