Hudson B. Thomas, Principal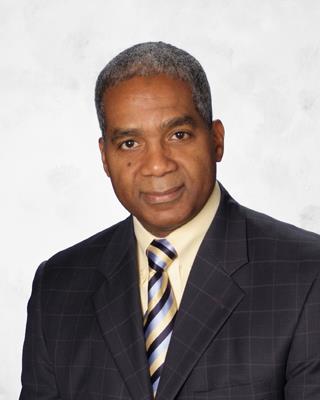 Principal's Message
Welcome. Through this website, we want to provide information to help you understand all that Pompano Beach High School (PBHS) has to offer. First and foremost, we are recognized as one of the top high schools in the state of Florida which reflects our vision statement: Academic Excellence, Global Vision, Unlimited Future. Our magnet theme, International Affairs with Information Technology, drives what we do. Equipping our students to be globally connected via technology gives them the tools to be successful at the university level and in the work place. We offer language and technology programs that provide skills that are necessary for success in the global market. Students at PBHS are consistently exposed to international opportunities in and out of the classroom. Whether it is students, teachers, and administrators visiting our campus from other countries or our own international trips, students know they are part of a global community in which technology connects them.

PBHS is a caring environment where the entire faculty and staff is dedicated to the success of our students. This is largely dependent on the involvement of our students, parents, and staff in our academic and extracurricular programs throughout the school year. We encourage our parents to be involved and attend the parent activities offered throughout the year. We also believe that our students should be exposed to diverse experiences, local, national, and international, in order to receive a well-rounded education. That's why, in addition to offering opportunities to participate in international activities, Pompano Beach High offers a wide range of extracurricular activities, including Student Government Association, National Honor Society, and JROTC. Athletic options abound from the traditional offerings of football, basketball, and soccer to other choices including lacrosse and water polo.

Pompano Beach High will always strive to maintain a culture of academic excellence, which fosters lifelong learners and responsible citizens. As the principal of Pompano Beach High, my goal is to equip students to accomplish this mission. Thank you for your continued support.