Applied Learning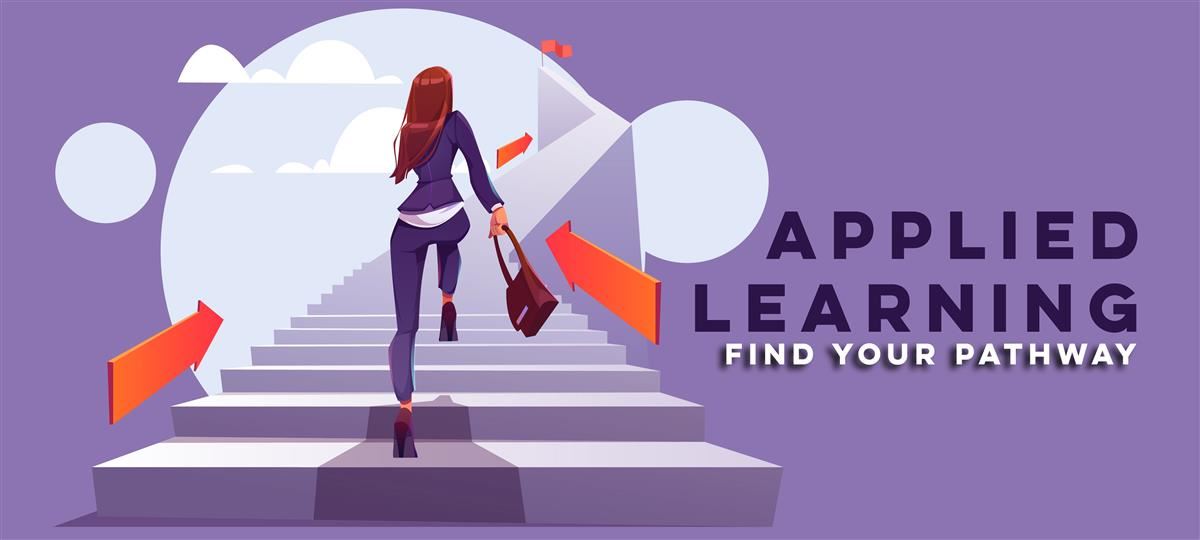 (Updated September 1, 2022)
• Go to Broward Schools Coronavirus for Updates

Academic Electives, Specials, and Magnet Programs

Applied Learning strives to provide students with opportunities in engaging activities that will generate interest, spark passion, increase the application of skills and knowledge, and facilitate a community of students who will graduate prepared to tackle the challenges of the world around them.. We do this through seven areas: Civic Engagement, Driver's Education, Music & Performing Arts, Physical Education, STEM & Computer Science, Visual Arts, and Magnet Programs.

Applied Learning is Experiential Learning

Experiential learning is learning through doing. It encompasses critical thinking and reflection, student initiative and accountability, student engagement on intellectual, creative, social, emotional, and physical levels, and recognizes the ability to learn and grow from these experiences.

The graphic below demonstrates student-centered learning which focuses on putting students' well-being and interests at the center of their educational journey. Electives and Specials provide an environment that supports social-emotional learning while ensuring the retention of core skills through experiential learning. Encouraging social-emotional learning, strong core-content subject matter, and innovative electives acknowledge student voice to ensure a well-rounded educational experience.





Applied Learning's Five Year Plans

The links below provide summaries for each Applied Learning program available to students throughout Broward County. We are working in conjunction with all schools to provide these learning opportunities to as many students as possible.
Civic Engagement

Global Education

Mock Trial
Music & Performing Arts

Elementary Music

Secondary Music
Physical Education

Elementary Physical Education

Secondary Physical Education

Driver's Education
STEM + Computer Science

BASE Broward Area Stem Ecosystem

Broward Youth Climate Summit

Citizen Science

Computer Science

DIG Deeper to Learn

Florida Green Schools

How Low Can You Go Challenge

Minecraft Education

NatureScape Partnership

NatureScape Water Audits

P3 Eco-Challenge

Robotics

Scholastic E-Sports

Schoolyard Gardens

Spatial Learning Pathway

STEM Equity Research Practice (RPP)

TEA Garden Food Forest

Time4CS for ALL
Visual Arts

Elementary Visual Arts

Secondary Visual Arts

Art Reaching Today's Youth (ARTY) Program

Holocaust Through the Arts
Applied Learning Department Calendar of Events
Contact Information
Applied Learning

600 SE Third Avenue

Fort Lauderdale, Florida 33301

Susan M. Cantrick

Director