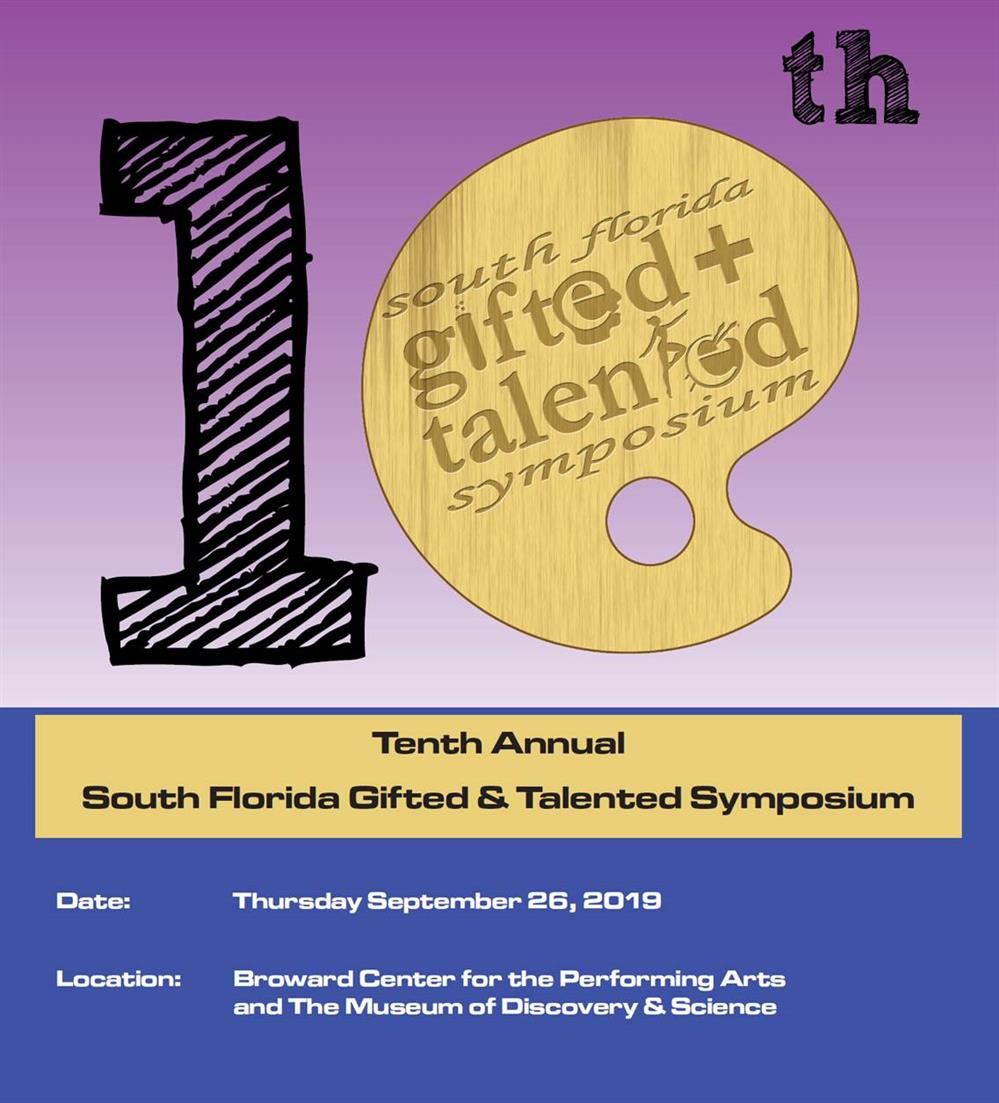 Broward County Public Schools, in partnership with the Broward County Government Cultural Division, Broward Center for the Performing Arts, and the Museum of Discovery and Science is pleased to present the South Florida Gifted and Talented Symposium: Push Your Talents to the Limit: Adventures in Arts Integration; to be held on September 26, 2019 at the Broward Center for Performing Arts and the Museum of Discovery and Science. We are looking forward to providing educators and parents with the opportunity to network and learn in a forum dedicated to strategies and practices that foster self-directed, motivated, and independent learners in real-world learning environments with "no ceilings".

To register for the event click here.

Click here for a preview of the program which includes session descriptions and schedule.

Keynote Speaker: Dr. Sally Reis is the Vice Provost for Academic Affairs, a Board of Trustees Distinguished Professor, and a Teaching Fellow in Educational Psychology at the University of Connecticut. She currently holds the Letitia Neag Chair in Educational Psychology. She was a public school teacher and administrator for 15 years, prior to her work at UConn. She has authored more than 250 articles, books, book chapters, monographs and technical reports. She has traveled extensively across the country conducting workshops and providing professional development for school districts on enrichment programs and gender equity programs. Sally serves on the editorial board of the Gifted Child Quarterly, and is a past-president of The National Association for Gifted Children. She is a fellow of the American Psychological Association and was named a Distinguished Scholar of the National Association for Gifted Children.




Contact Information
Innovative Learning

600 SE Third Avenue

Fort Lauderdale, Florida 33301

Dr. Daryl Diamond

Director