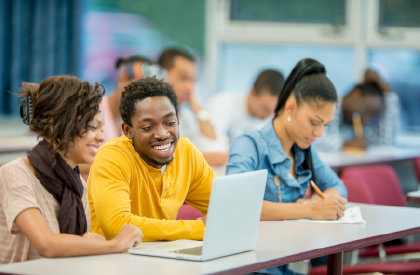 The SEL Surveys are part of the BCPS Strategic Plan and address the 5 SEL Competencies.

Self-awareness
Self-management
Social Awareness
Social Skills
Responsible Decision Making

The goal is to increase the students' SEL understanding, knowledge, and skills as measured by the SEL Surveys. The Student Self-Evaluation average from 2.6 to 3.2 by year 5 (2024).

SEL Student Self-Evaluation Survey

Teachers will work with students to administer a Social & Emotional Learning (SEL) Survey from our BCPS Partner, ReThink Ed. Surveys will be administered during the first semester and second semester.

"Rethink Ed SEL is a comprehensive social-emotional learning program that provides solutions which include professional learning modules for adults, K-12 multi-tiered grade-level curriculum, SEL assessments, behavior tracking, and home support tools all in one web-based platform. Rethink SEL supports all stakeholders in developing the social-emotional competencies necessary to create a safe and supportive school, family, and community environment where both students and adults thrive, are respected and respectful, and where everyone engages in active learning, together." (ReThinkEd.com)

The SEL Survey consists of forty-five questions in English, Spanish, Haitian-Creole, and Portuguese.

There are different ways to identify the successes and needs of students' SEL progress and development. Families are invited to register for a free family account with ReThink Ed. There you will find videos, activities, and additional SEL resources. Enroll in our SEL Mindfulness Toolkits for Families and Students CANVAS course which offers daily mindfulness activities and resources to support SEL at home.