Overview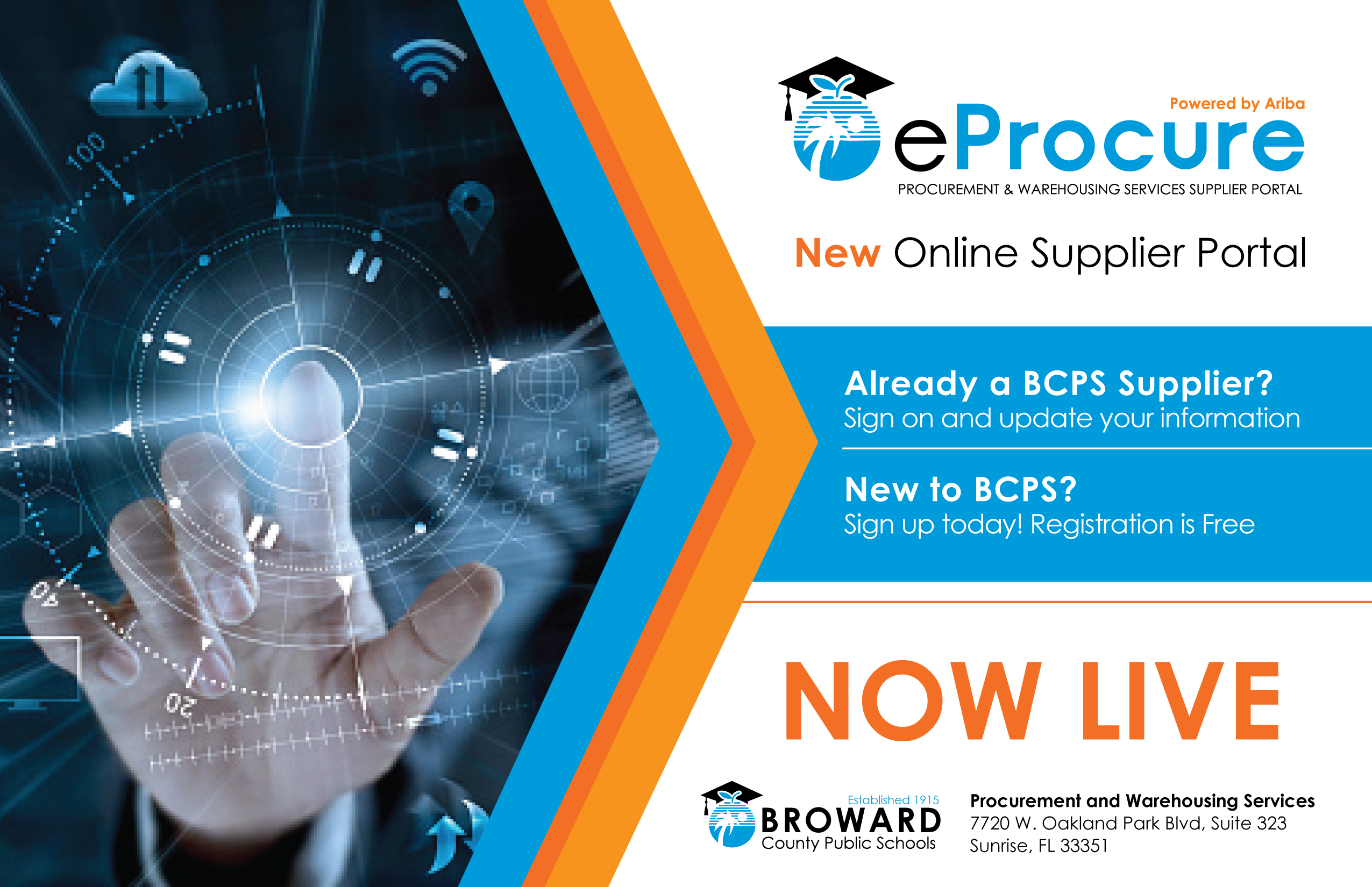 (Download Adobe Acrobat Reader to view or print PDF)

Procurement & Warehousing Services (PWS) serves as a centralized purchasing and warehousing service for Broward County Public Schools (BCPS). It is our mission to provide the best value purchasing, excellent customer service, and a transparent and ethical process in accordance with State Statutes and School Board Policies.

This site has been designed to provide updated information pertaining to district contracts, vendor registration, public meetings, supplier diversity, and other useful supplier and procurement information.

Please contact us with any specific questions or procurement-based support requests you may have.
Contact Information
Procurement & Warehousing Services

7720 W Oakland Park Blvd

Sunrise, Florida 33351