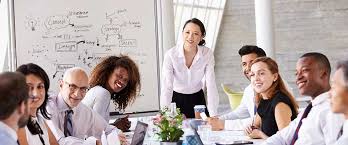 Principal Preparation Program
Principal Preparation Program (PPP)- a one-year intensive program to develop aspiring school Principals with at least three years of successful Assistant Principal experience. Successful completion leads to level two Principal Certification through the Florida Department of Education.

Click here for Principal Preparation Program details.

Please see below for information regarding the window to apply for the 2020/2021 PPP Program.

PPP 2020/20201 Application Information Session - Thursday, January 9, 2020 at 4:30 P.M. @ Fort Lauderdale High School.

Application Deadline for 2020/2021 Principal Preparation Program - Wednesday, January 29, 2020 at 5:00 P.M.

Click here for PPP 2020/2021 Memo.

Click here for PPP 2020/2021 Flyer.

Click here for PPP 2020/2021 Application Instructions. (Please Note New Application Process).

Click here for PPP 2020/2021 Orientation PowerPoint.

(Download Adobe Acrobat Reader to view or print PDF)

Please contact Jennifer Escandell for further program information.